Back
Frequently asked questions about the scanned copy of the ticket
In this article you will find the answers to frequently asked questions about your ticket and its scanned copy.


When will the scanned copy of my ticket appear in my Personal Account?
After your entry is confirmed, the confirmation e-mail will be automatically sent to your email. If you have received this letter, this means that your entry is accepted and transferred to an agent for processing.


Please note! If you can not find such a letter in your email box, check the folder "Spam" or type "confirmation letter" in the e-mail search bar. If this doesn't help, please contact our customer support.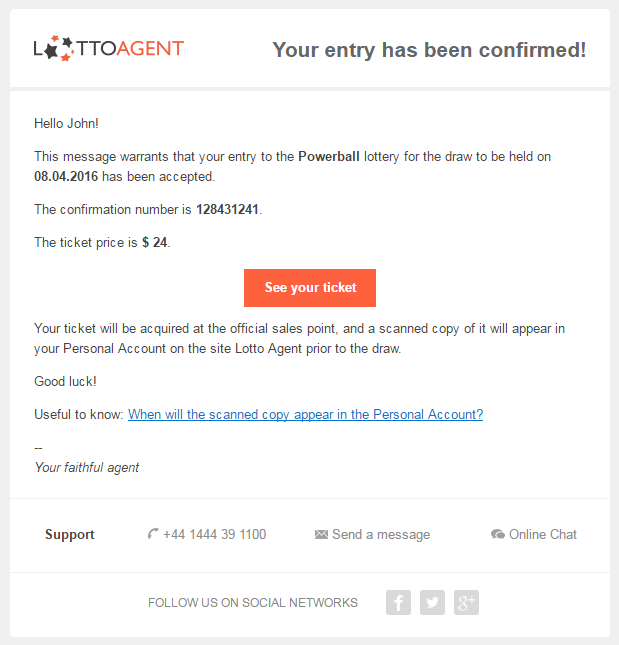 We guarantee you that we will do everything possible so that a scanned copy of the ticket will appear in your personal account before the start of the draw. The agents buy lottery tickets having accumulated a certain number of applications. Therefore you can get the scanned copy either on the date of the purchase or on the date of the draw, depending on the demand for any particular draw.


On each lottery page there is a timer that shows how much time is left before the entry cut-off time. The time gap between the entry cut-off time and the draw is 5-7 hours depending on the lottery. During this time the agents process your tickets: scan them and upload the copies into your Personal Account.


Once the ticket is available in your Account, an automatic notification is sent to your e-mail. Click on the "View the ticket" button to see the copy.

Please note! We always buy your ticket before the start of the draw. However, in rare cases, you may receive a letter confirming that the ticket was downloaded with a slight delay. This is due to the large volume of tickets that our players purchase on our website. Tickets are loaded into the system automatically one by one and it takes time. Also, a confirmation letter may be delayed due to the work of the mailing service. We are doing everything possible to reduce such incidents to zero.



Where can I find the scanned copy of my ticket?
All copies of the tickets purchased are stored in your Personal Account.


To view the tickets, go to the "My entries" section.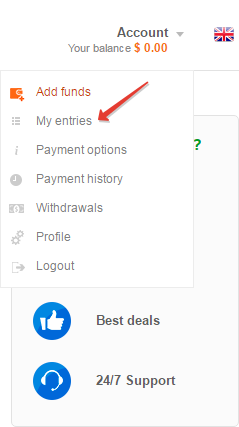 In this section, you can see the history of your entries, which is organized in a table. Click on the name of the lottery, which ticket you would like to see.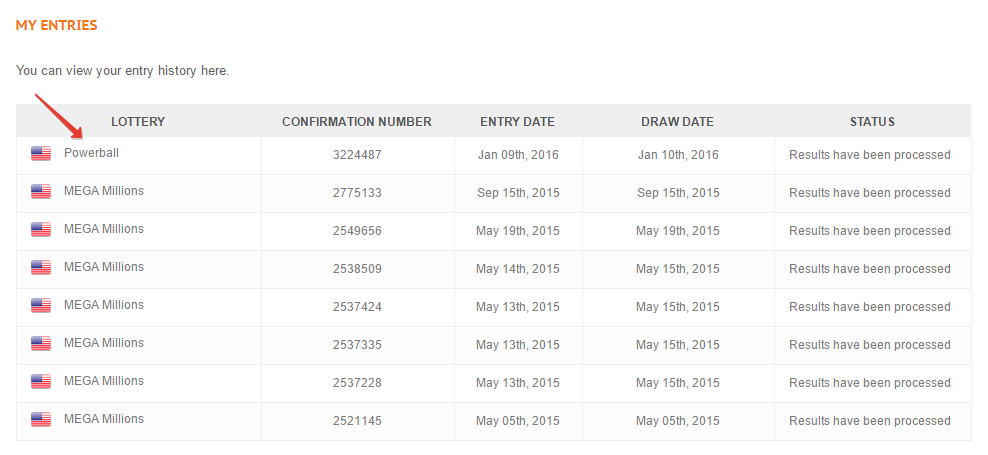 On the ticket page, you can see the following information:
Draw results;
Your numbers to participate in the draw;
Prize amount;
Scanned copy of the ticket.


Click on the image of the ticket to see it in full size.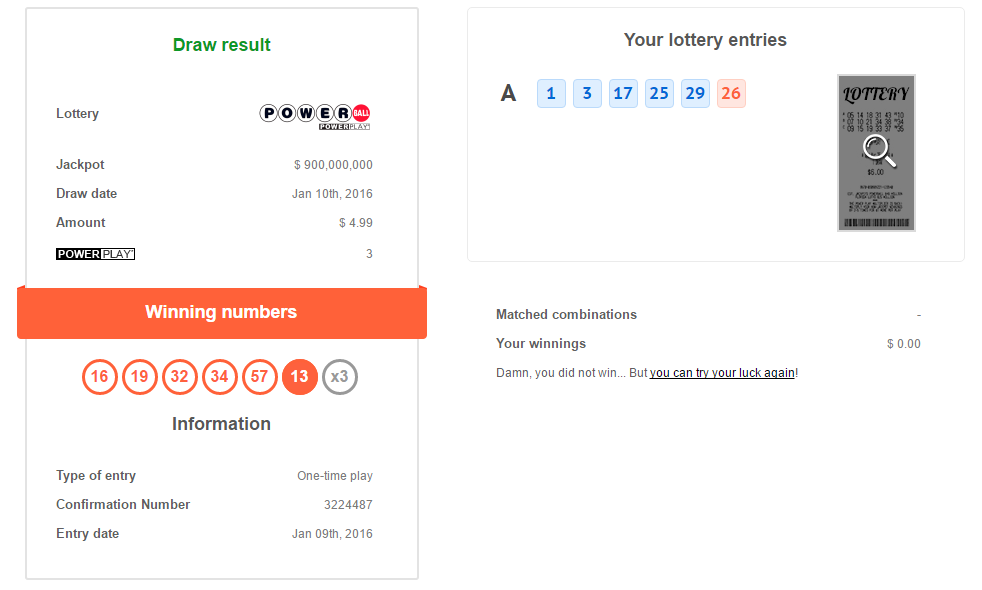 In the table below you can see the distribution of the prize fund by categories, as well as the number of winners. Possible tax deductions are listed below the table.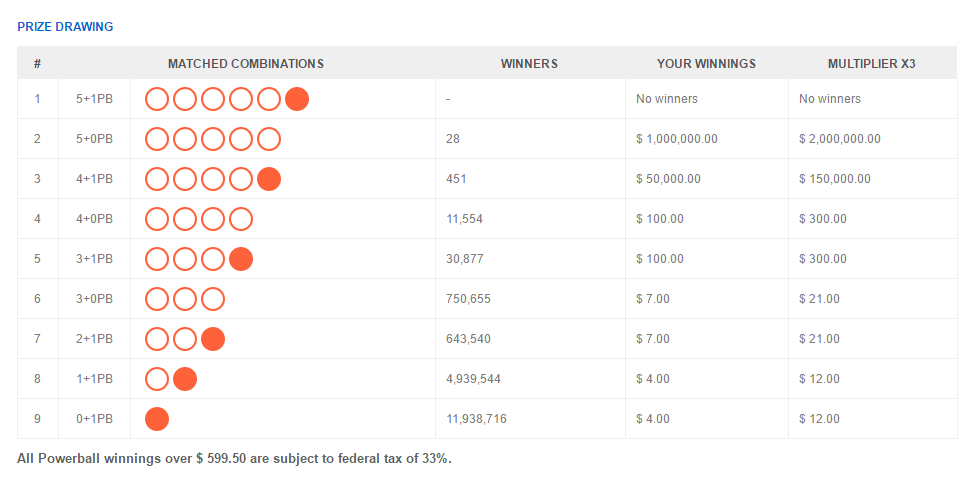 Why Lotto Agent?
Easy payments

Security

Best deals

24/7 Support